Monitors
Spec Sheet

Combination Dewpoint/CO Monitor
This combination monitor is applicable for both refrigerated and desiccant dryers. It has a range of -112 degrees to +68 degrees F. CO detection range is 0 to 100 ppm. Enclosed in a NEMA-4X case, it is powered by 110 VAC. The dewpoint sensor is automatically calibrated by a microprocessor.
Item
Part #
Combination Dewpoint/CO Monitor
233013
Dewpoint Only Monitor
233029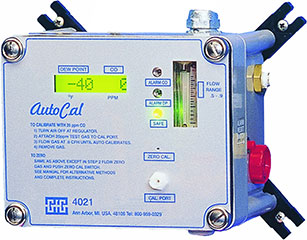 Carbon Monoxide Monitor
Similar to combination unit above, but without dewpoint monitoring feature. Monitors only CO. This unit features an Alarm Reset function.
Item
Part #
Carbon Monoxide Monitor
233028
Calibration Kit (inc. Connector and 20 ppm Test Gas)
233015
20 ppm Test Gas Only
262791
Impurity-Free Air Test Gas
262792
CO Sensor, Chemical Cell
262787
Humidifier for CO Monitor
2610-001